Monthly Archives: September 2017
Much of the info below was taken from THIS ARTICLE.
How do I know if I can update to IOS 11?
Not everyone on campus can. The easiest way is to go to Settings –> General –> Software Update and see if it is available. Note that you can see if you can update while on campus – but you won't actually be able to update until you get off-campus.
What's different?
There are tons of articles on-line with that info, but here's a quick rundown of the important day-to-day stuff:
Multi-Touch with Drag-n-Drop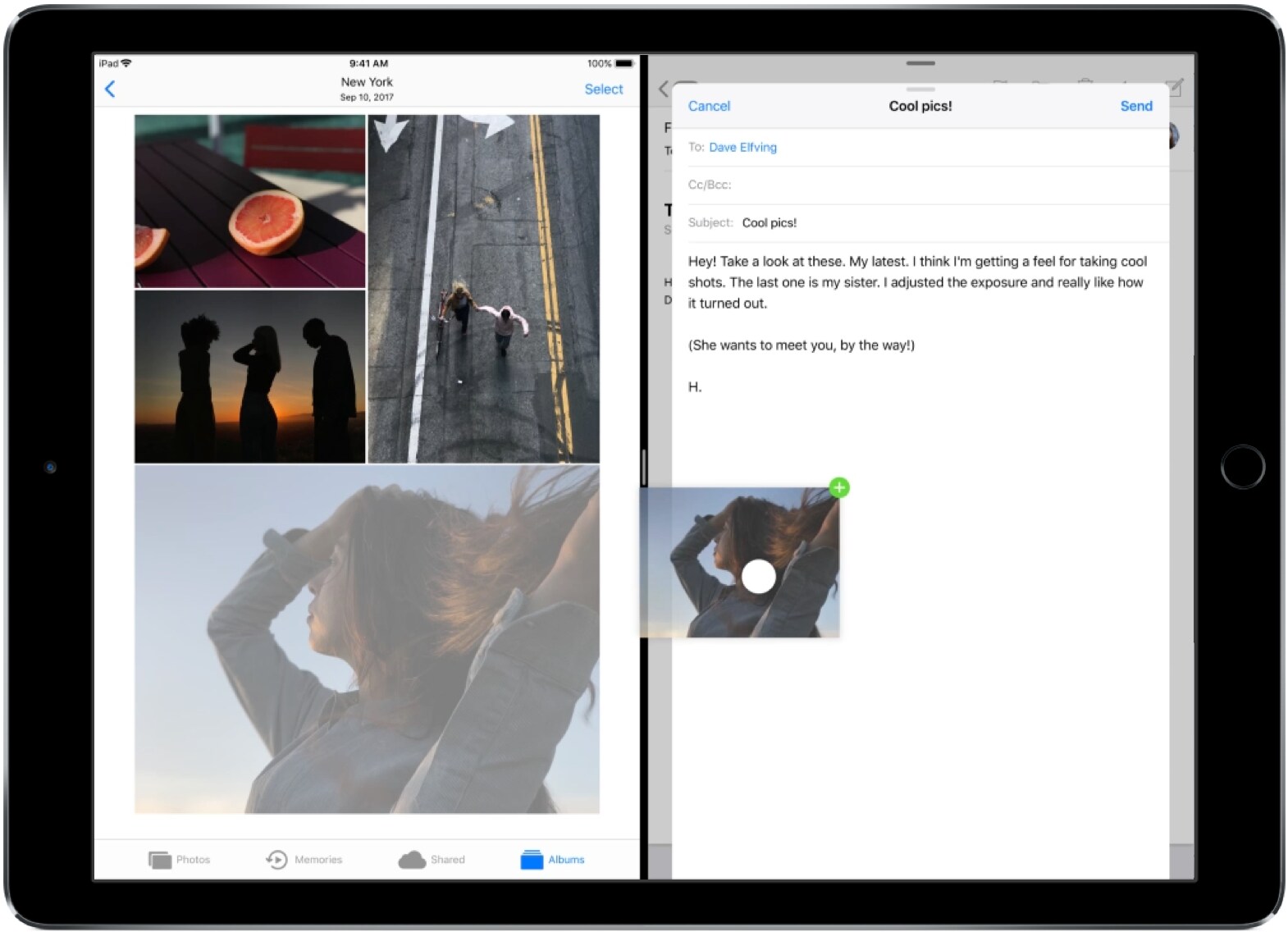 Get into Split-screen mode, with two different apps on each side.
You can now drag-n-Drop data from one app to the other.
"Multi-Touch with drag and drop may seem like a small addition, but it makes a big difference in the day-to-day. Being able to split screen and drag and drop files makes a more compelling reason to use iPad for work in both business and an educational context. Adding attachments to an email is much smoother and quicker than it once was and even when adding photos to a blog … has become a better way to get work done on the go."
File Explorer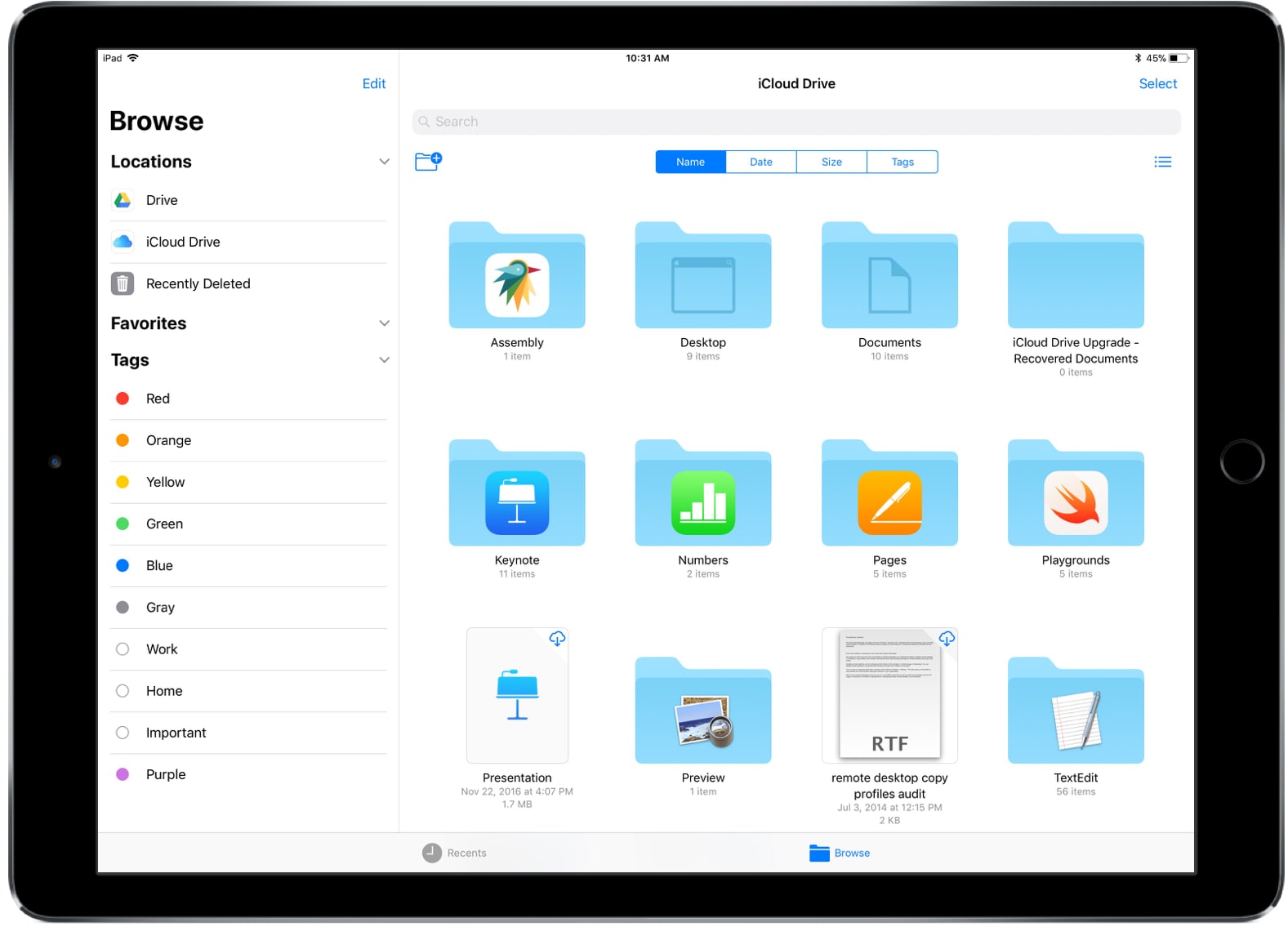 Organizes the files on your iPad just like on your regular computer.
"Files is a new native app for iOS that is integrated directly into iOS 11. Whether searching through local files, iCloud, Box, or Google Drive users can organize, open, and delete files from the comfort of their iOS devices. … This is a win for those used to navigating through file structures and is again focused on enabling users and enhancing productivity."
A new dock, app switcher, and Control Center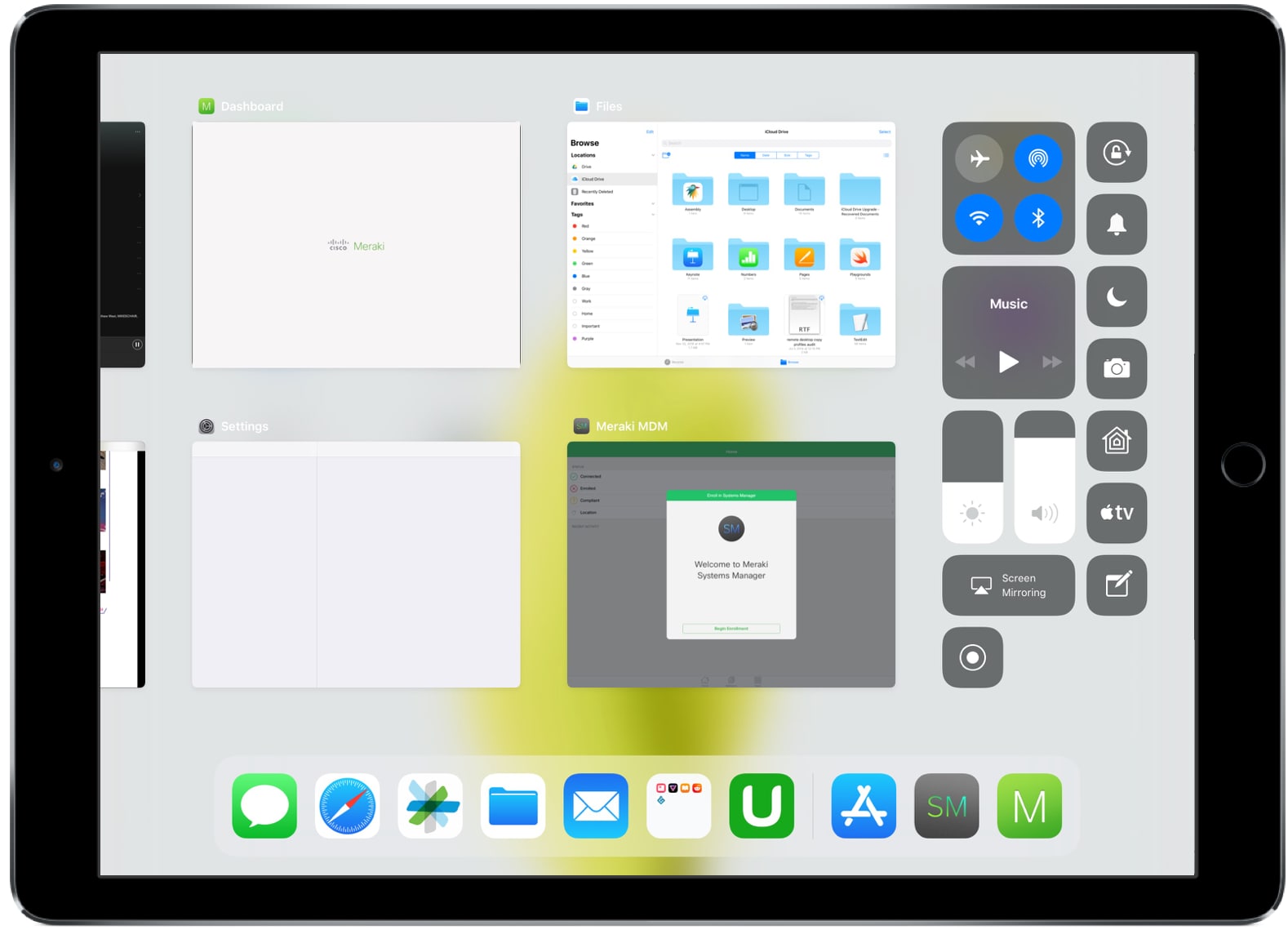 Swiping up from the bottom of an iPad running iOS 11 shows the app switcher.
The new dock in this view makes switching between apps much faster and is the basic hub for multitasking on iPad.
It shows the recently used apps and offers access to the also new Control Center.
Swiping up on previously used apps will clear them until they're opened again.
IOS11 is here – but hang on a second before you update your school iPad.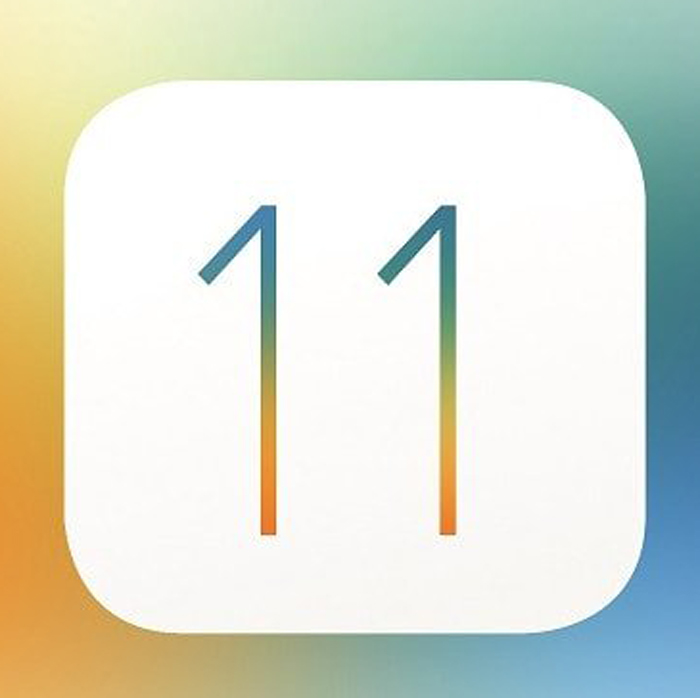 Here are some things to think about:
Not everyone can update. Check Settings —> Software Update to see if you can.
Students cannot update at school, only at home. It's a network thing.
It's a ONE WAY street. Once you move your iPad to IOS11, there's no going back.
It's going to take a while – I've seen reports that say it will take anywhere from a half-hour to several hours. It all depends!
Some Apps will no longer work. For MDS the core standard apps will all work under IOS 11. To check the apps that won't BEFORE you upgrade go to
Settings —> About —> Applications,
and look at the list.
If you need some nonworking apps removed from your iPad, send an email to Mr. Rule with the list.
WANT TO KNOW MORE BEFORE YOU DECIDE?
https://www.cnet.com/how-to/ios-11-iphone-best-features-how-to-download-and-more/